Prospective parents please call to arrange a visit to see Millburn for yourselves!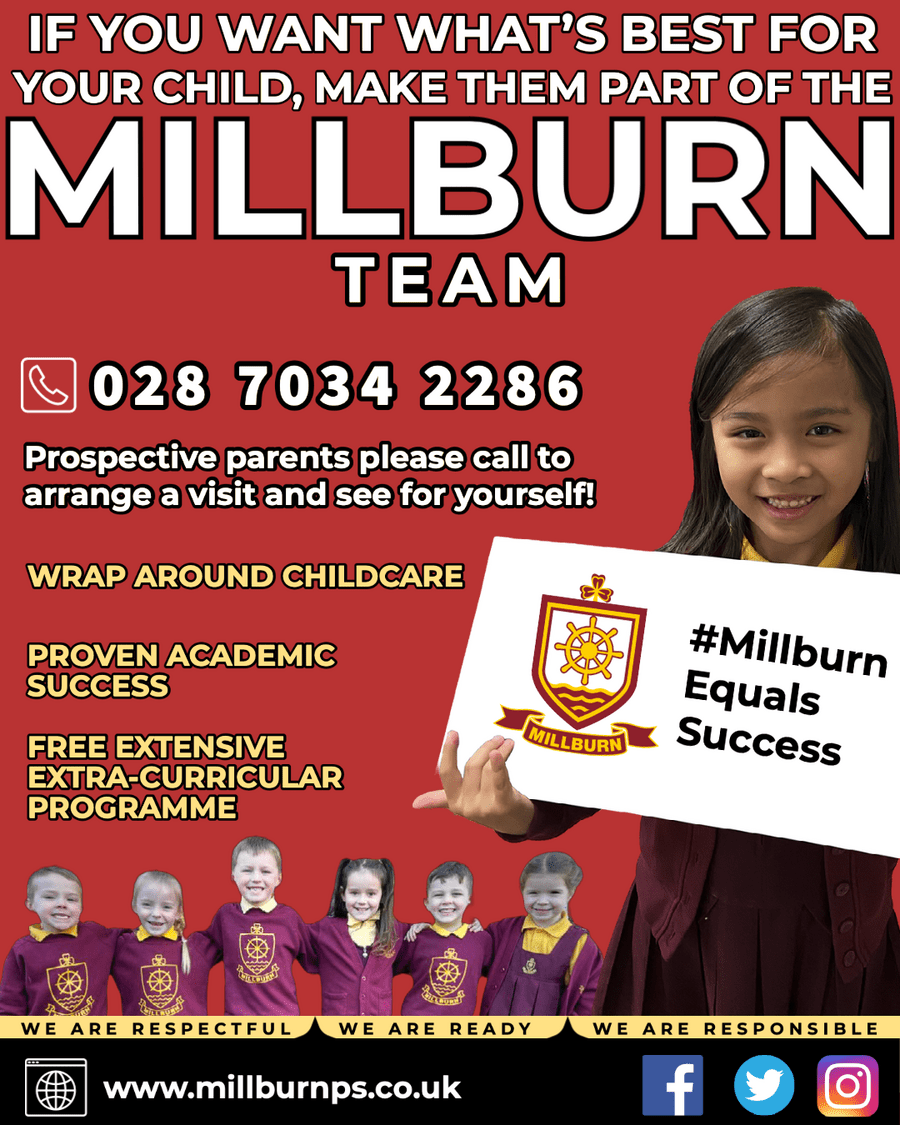 Welcome to Millburn
Millburn Primary School: Committed to pushing through boundaries to improve our children's life chances.
We treasure, respect and support every child entrusted to our care. As a fully inclusive school, we recognise the importance of catering to the individual and holistic needs of the child, both inside and outside the classroom, ensuring that every child becomes the best that they can possibly be. We encourage individuality, confidence and a love of learning in all our pupils. Excellence is our goal, not only for our children but as a staff and, as such, we are totally committed to our own continuing professional development. This excellence has been recognised in numerous national and local awards across both curricular and extra curricular areas. Our curriculum is developmentally appropriate and allows children the opportunity to develop thinking skills and a true understanding of working together, in order to achieve positive outcomes. We are fully aware though, of the crucial role that parents and carers have on the success of their children and as a school pride ourselves on the open, honest and transparent relationship we have with all those involved in the lives of our children. In continuing to work together we know MILLBURN WILL EQUAL SUCCESS.